Right tool for efficient technical teamwork
The ability for distributed technical teams to collaborate remotely in real time is a need whose time has truly come.
For product development, design, new projects, technical sales manufacturing, services the remote collaboration of such distributed teams allows the very best of the best to be brought together into teams for ideation, design and trainingwithout conideration of the geographical location of the individual.
Costly mistakes become a thing of the past, as all products, processes, systems are fully validated before they are deployed in the real world.
all you need - full range of tools
Stay focused on your business
The world we knew in 2019, before Covid-19, no longer exists. 
Many traditional workplaces have been replaced in one way or another with some kind of system where the majority work remotely.
How do teams function successfully in this new reality? It's not enough to just work remotely.  Technical collaboration is critical for technical teams of any kind, from development and design through project management to ongoing maintenance. 
Every plant and manufacturing facility has been forced to make major changes. Some industries, such as oil and gas exploration and extraction have been able to transition a bit easier than indoor production and manufacturing facilities.  Most have been forced to develop ways for their personnel to work individually or even remotely.
How do plants and manufacturing facilities of all kinds function successfully in this situation? Communication and awareness of what others in the system are doing is critical.  Management, plant personnel, and maintenance teams must be able to collaborate and communicate in real-time to avoid breakdowns and even serious accidents.
And these teams must be able to collaborate in real-time, or the whole process breaks down.
Built by engineers for engineers, Nextensor offers functionally rich products that provide the means to achieve profitability, offer cost and time savings that were never previously available in the traditional engineering environment. 
These are truly innovative solutions developed specifically for technical teams.
Engineering & Project management
Equipment, Solutions and Machinery
Technical Education and Training
Nextensor can be deployed for technical education for instruction, studying, and practical training. It makes possible to learn, gain practical skill, check project feasibility, test ideas, and more, both in a classroom setting, as well as remotely. Besides, it is now possible to collaborate and exchange ideas and knowledge with local and global partnering schools in other towns, cities, and countries.
Additionally, perspective employers can remotely assess, test, and hire future engineers. With Nextensor, not only can you check the knowledge of prospective engineers, but you can test their aptitude, as well.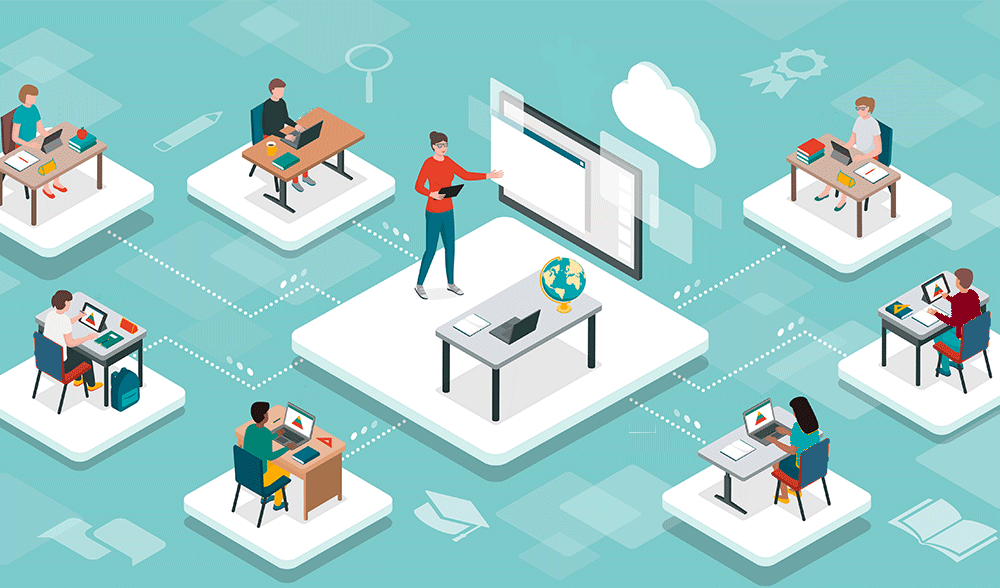 Nextensor makes it possible to interactively train, upskill, reskill, assess, and evaluate personnel with state-of-the-art remote technical training.
This would let you create highly efficient, customized training providing more engagement through the generation creation of unique training content, using a combination of 2D and 3D instructional material.
Nextensor can be easily integrated into your existing system, letting you increase your business while complimenting your present portfolio.